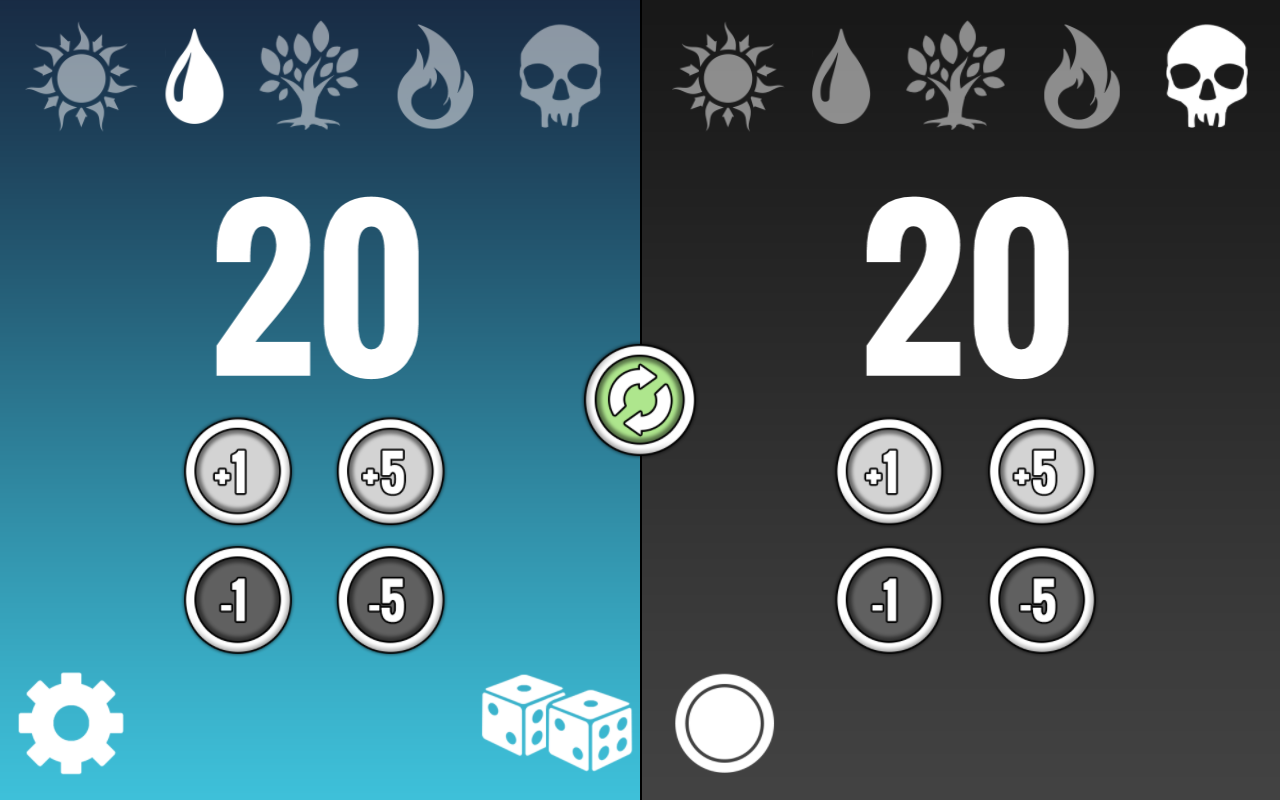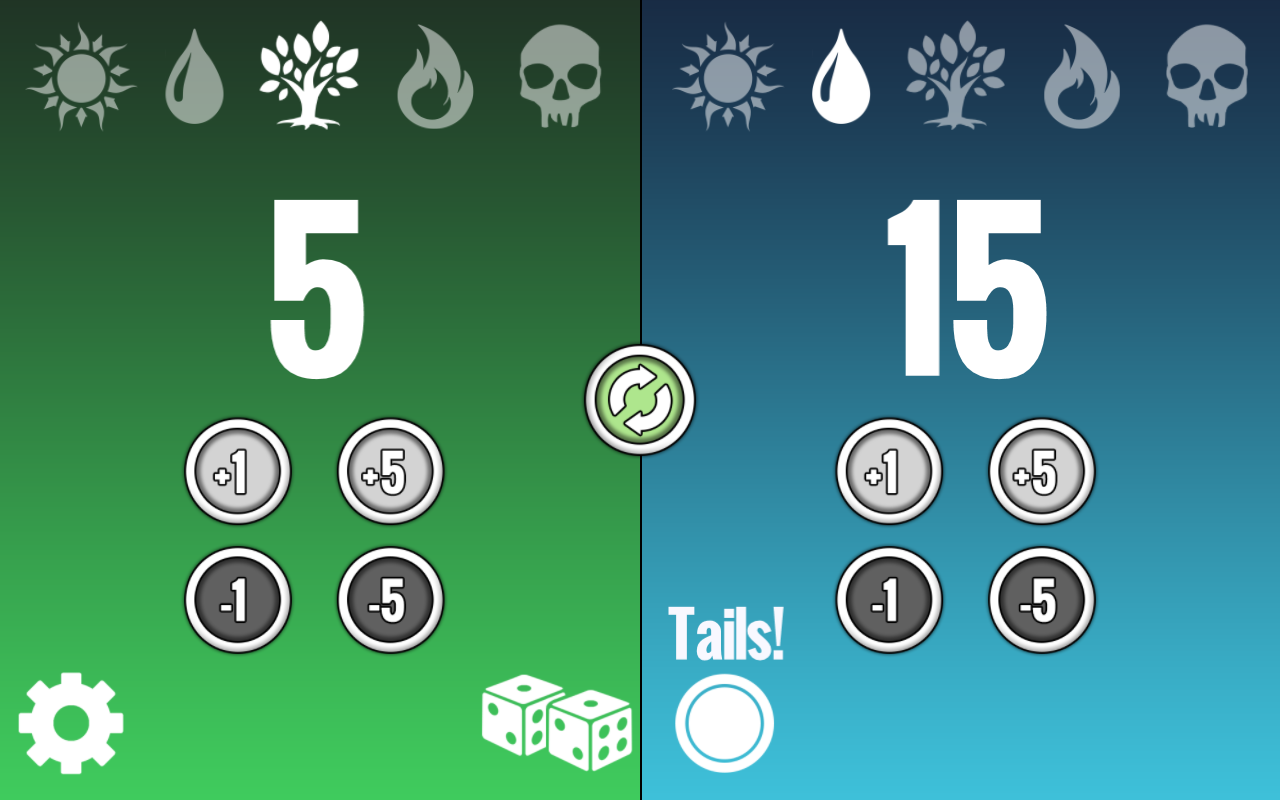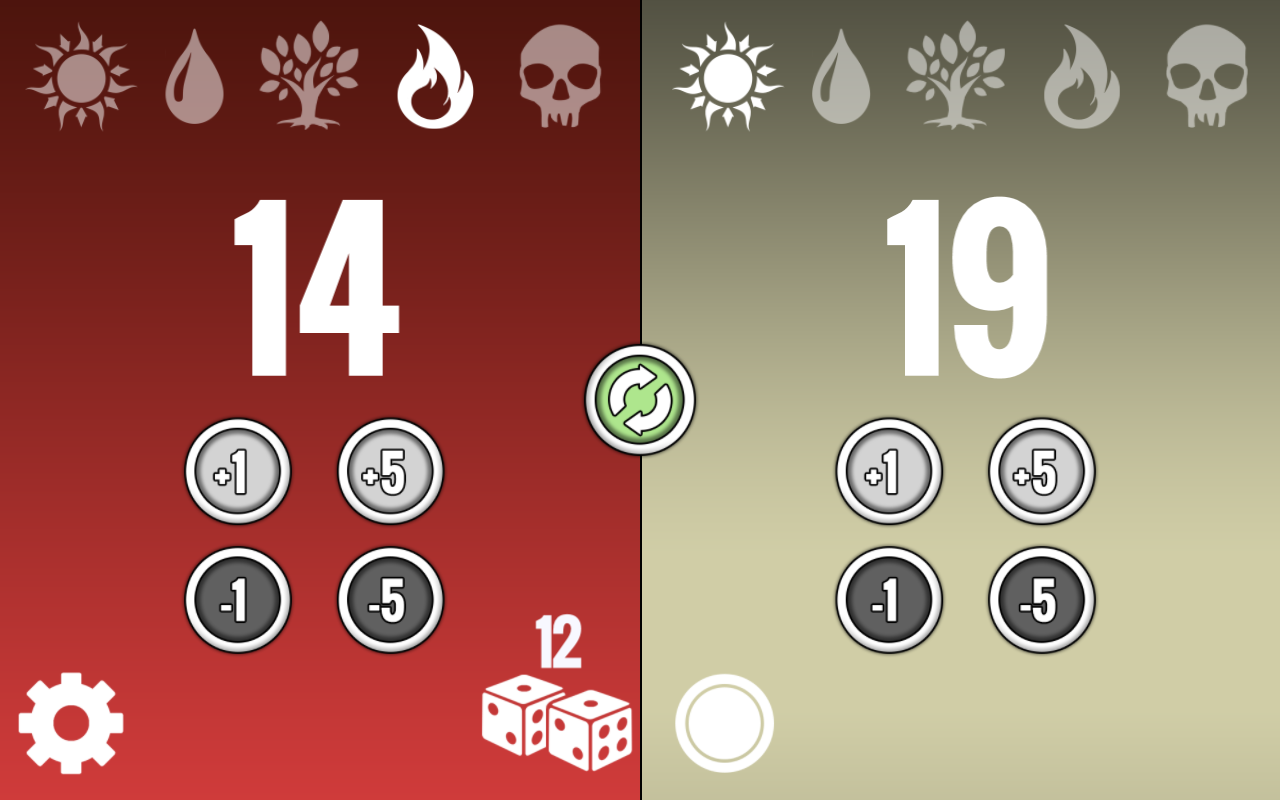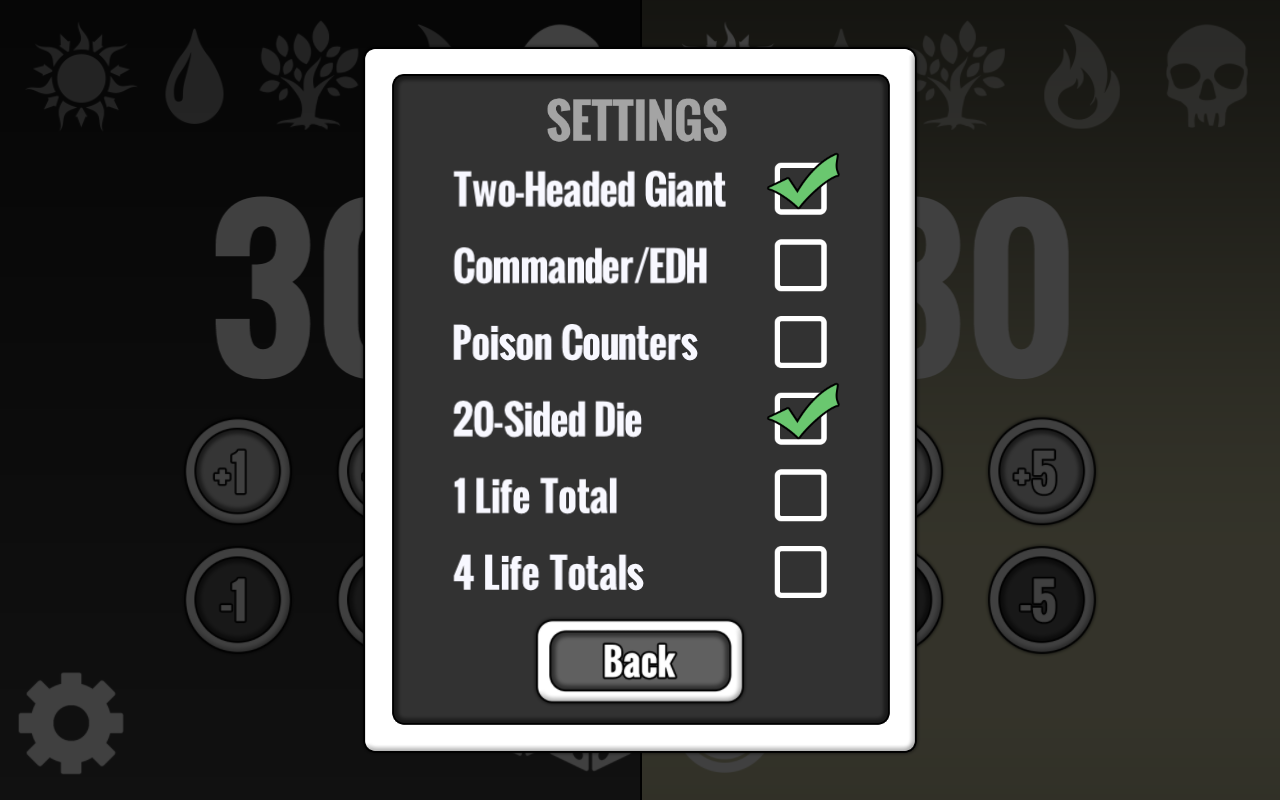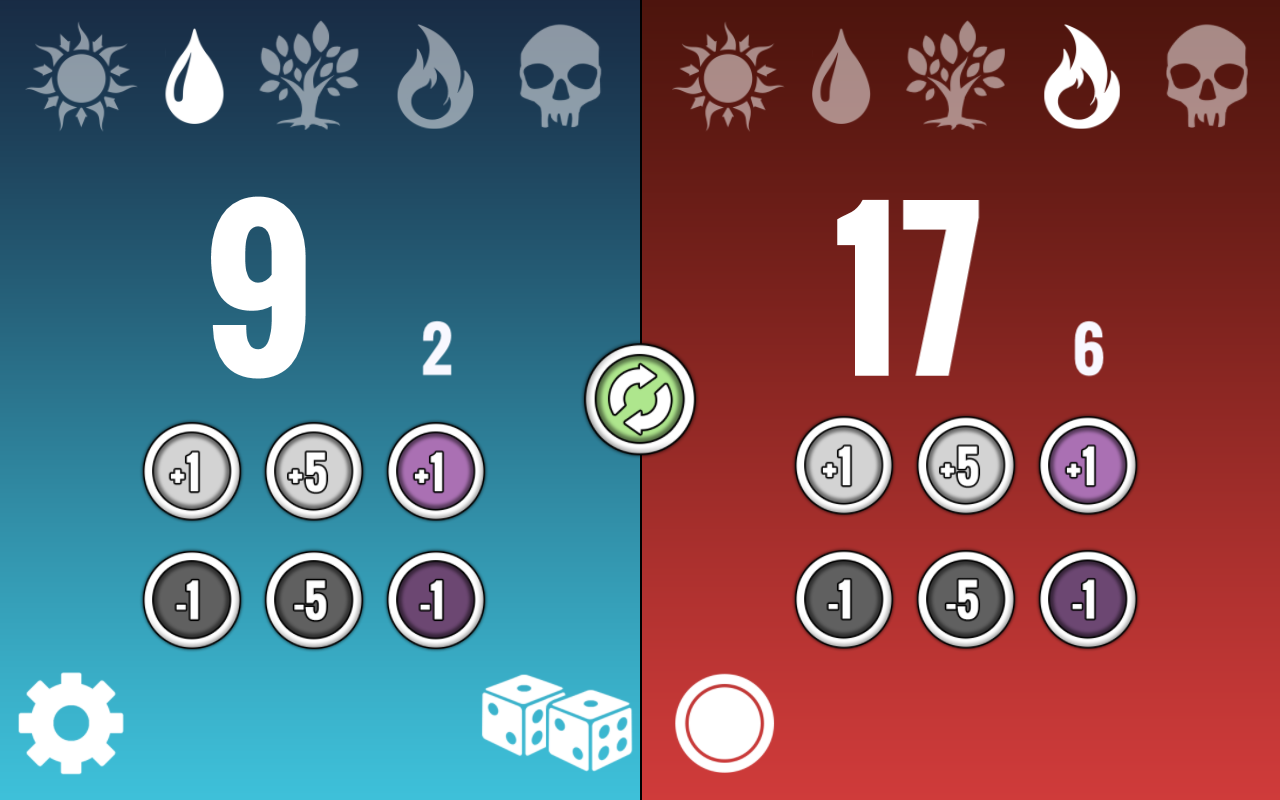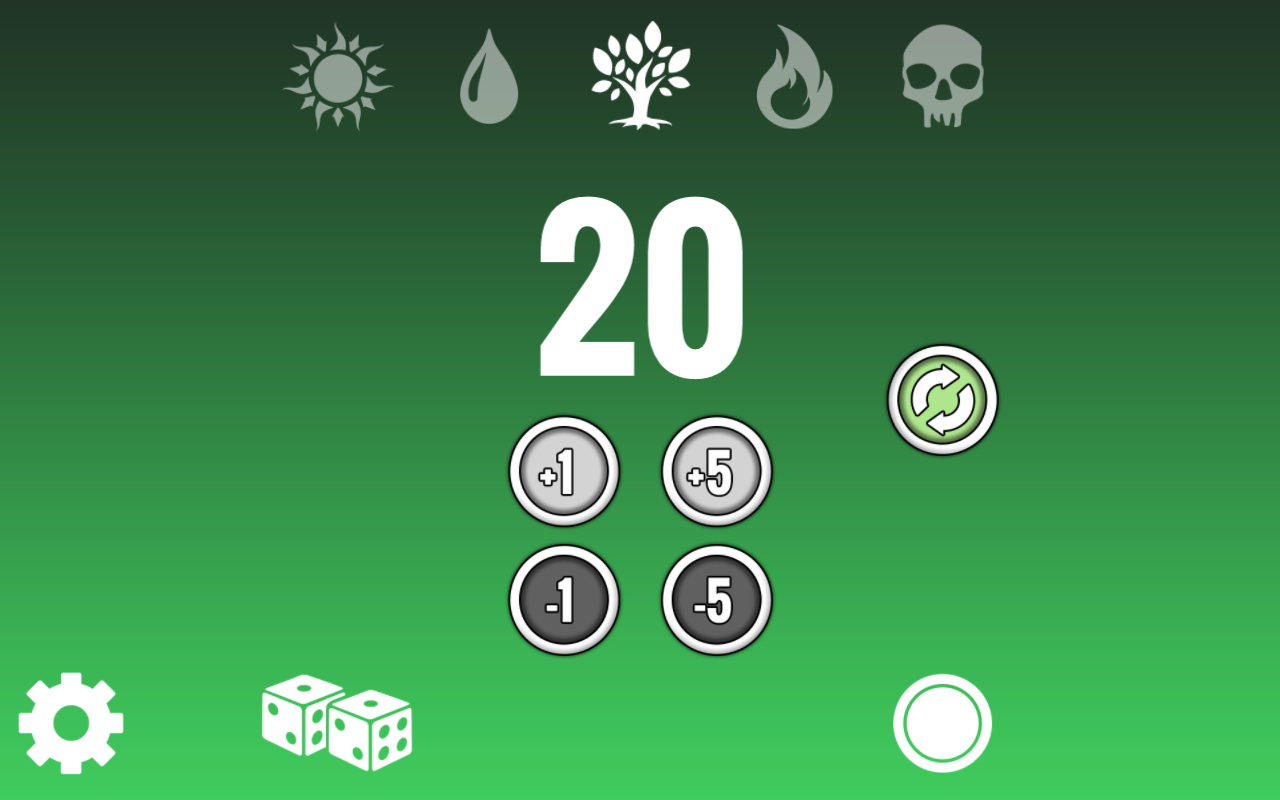 About Life Gatherer
Life Gatherer is the cleanest and most efficient life counter for the trading card game, Magic: The Gathering (MTG)!
Key Features
Fast Efficient Scorekeeping: Add and subtract life in increments of 1 or 5
Multiple Game Modes: Swap between Two-Headed Giant, Commander/EDH, and normal games
Counters: Easily manage poison counters or hide them for a cleaner display
Dice Rolls: Simulate the roll of 6-sided dice or a 20-sided die
Coin Flips: Simulate coin flips with the touch of a button
Swappable Backgrounds: Change each player's background to represent one of the five colors of Magic
Multiplayer Support: Supports 1-4 players or up to 4 teams with shared life
Legal Stuff
Wizards of the Coast, Magic: The Gathering, and their logos are trademarks of Wizards of the Coast LLC in the United States and other countries. © 2012 Wizards. All Rights Reserved.
This application is not affiliated with, endorsed, sponsored, or specifically approved by Wizards of the Coast LLC. For more information about Wizards of the Coast or any of Wizards' trademarks or other intellectual property, please visit their website at (www.wizards.com).